The EDS is available from DriveRehab LLC, a company run by Dr. Rosamond Gianutsos, a psychologist specializing in neuropsychological rehabilitation and Certified Driver Rehabilitation Specialist.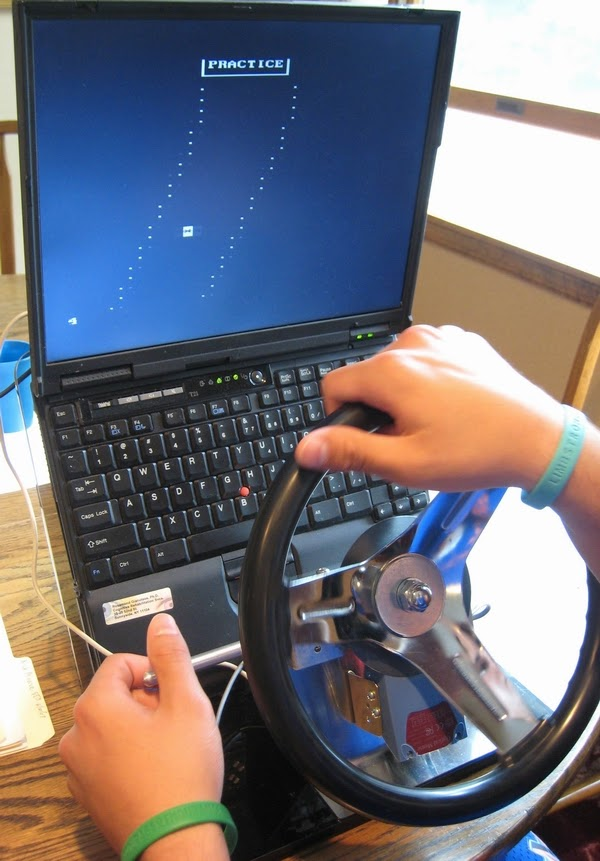 The system runs in the popular Windows 10 and most earlier versions.
We have preserved the protocol and tasks familiar to therapists so that the standardization and validation studies remain applicable.
The EDS is restricted to health professionals who receive our Driving Advisement Seminar as part of their purchase.
The software resides on the EDS system's own Program Key and is relatively independent of the host computer.
The system is designed to run on free-standing laptop computers.

It is best to avoid networked computers and those requiring encryption and other security schemes.
The laptop should open fully and have an 11 to 15 " screen. The Lenovo Yogi and Ideapad systems are recommended.
About the Elemental Driving Simulator
Ordering:
Driver Rehabilitation Training Seminar materials
Slides for seminar
EDS Manual