EDS-Win Steering wheel assembly (left) and floor pedals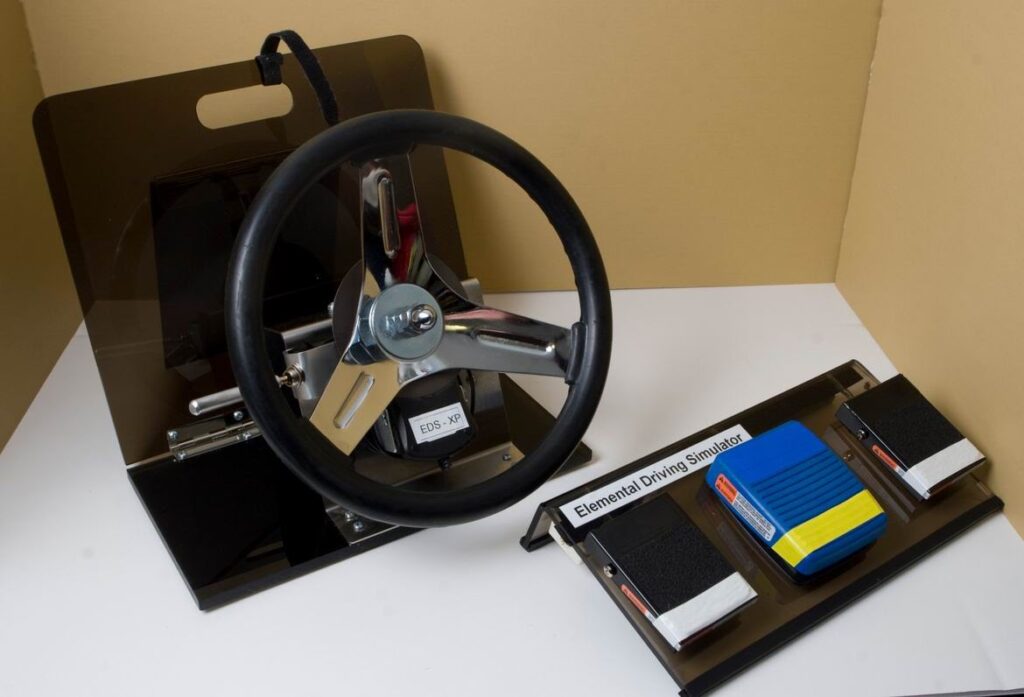 EDS-Win Steering Wheel – View from the left showing turn signal.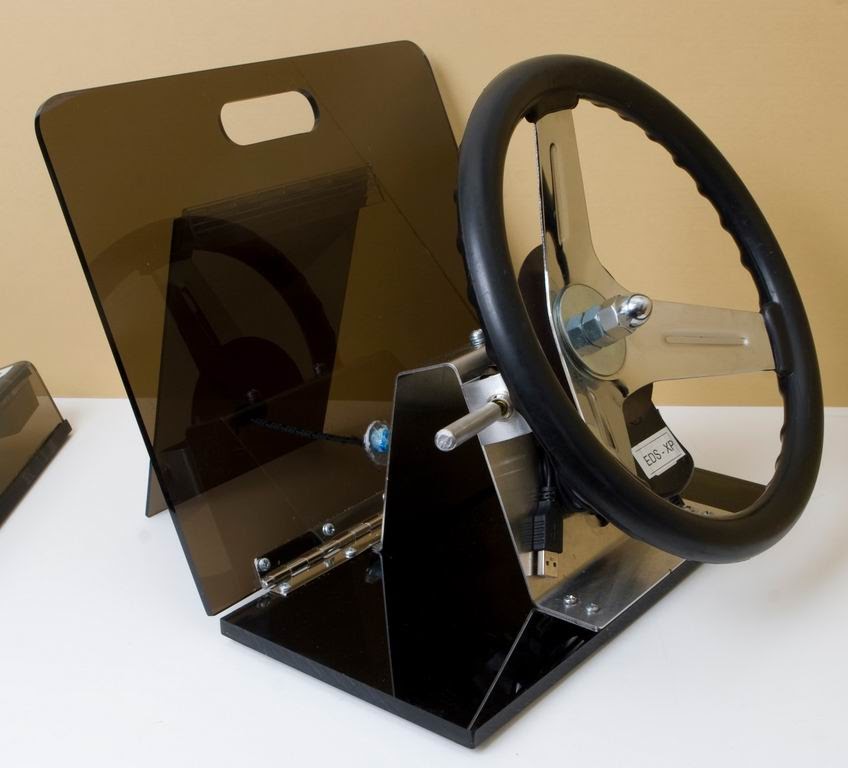 View from the right showing mouse in bracket and socket for foot pedal cable..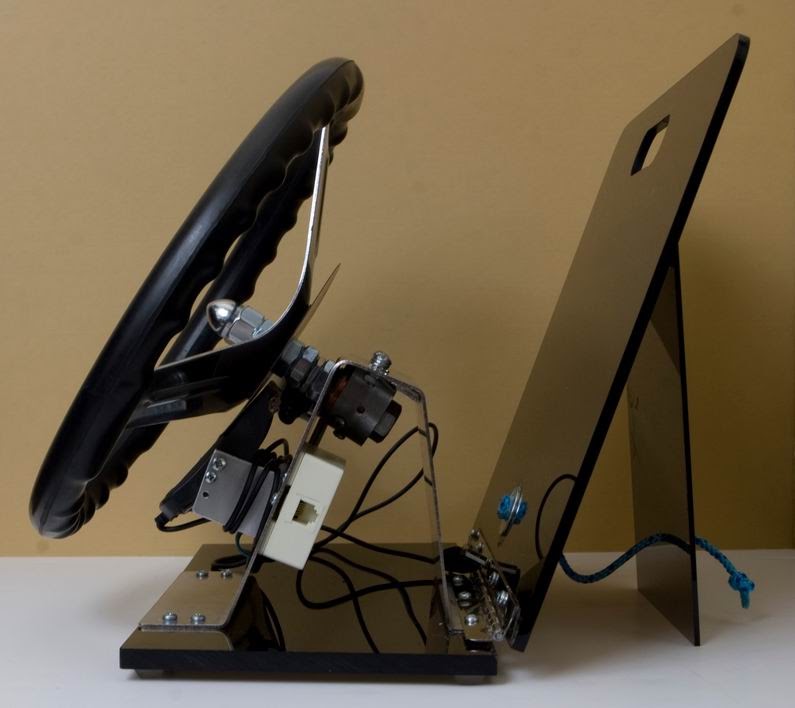 Netbook computer (not included) positioned on steering wheel base permits full view of the screen. The right hand is steering; while the left hand operates the turn signal.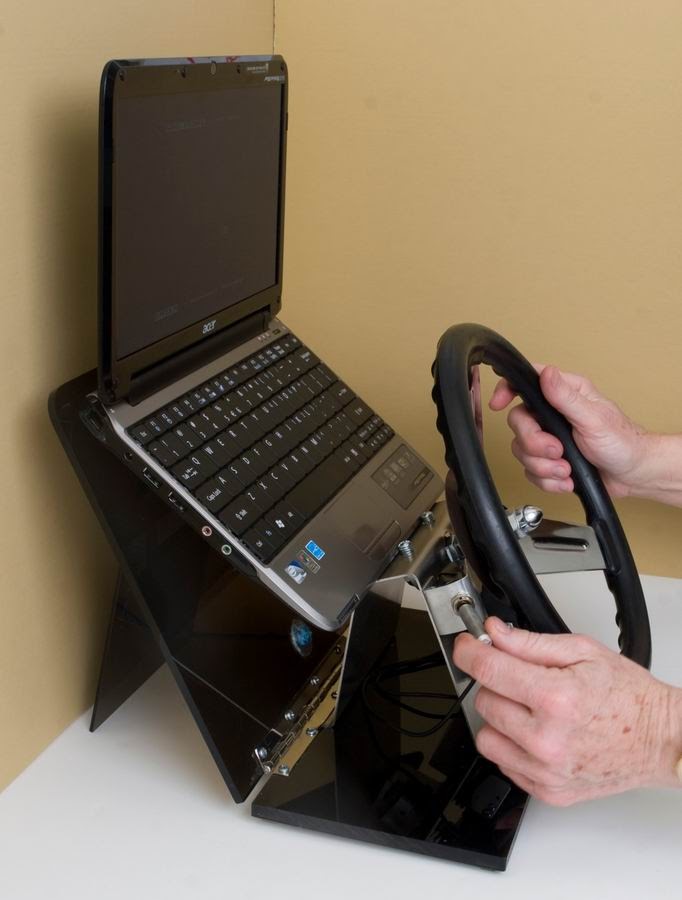 EDS from the client's vantage point. (Computer not included.)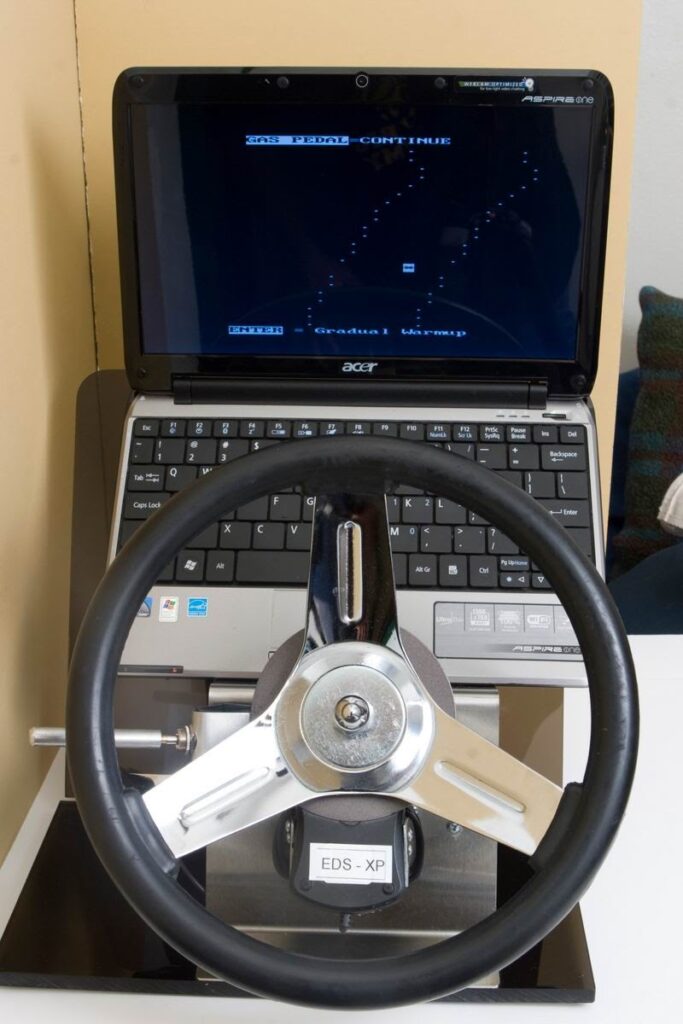 EDS-Win: 3 Foot Pedals. The blue (middle) pedal is the "Gas." The left and right side pedals duplicate the functions of the left and right turn signals, allowing comparison of hand vs foot response times. The tape on the pedals is to signify the desired point of contact for pedal activation.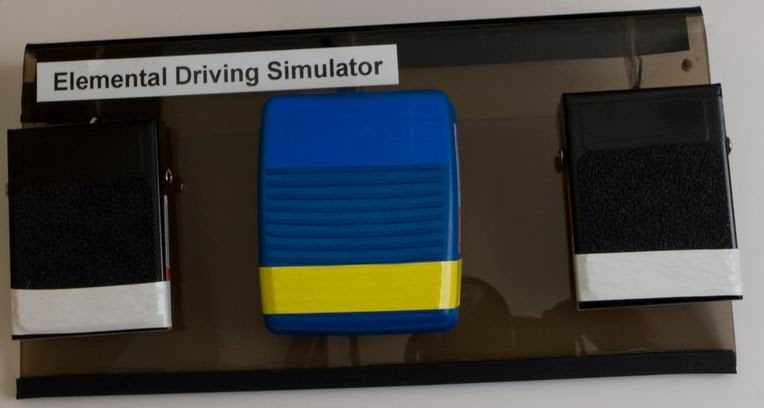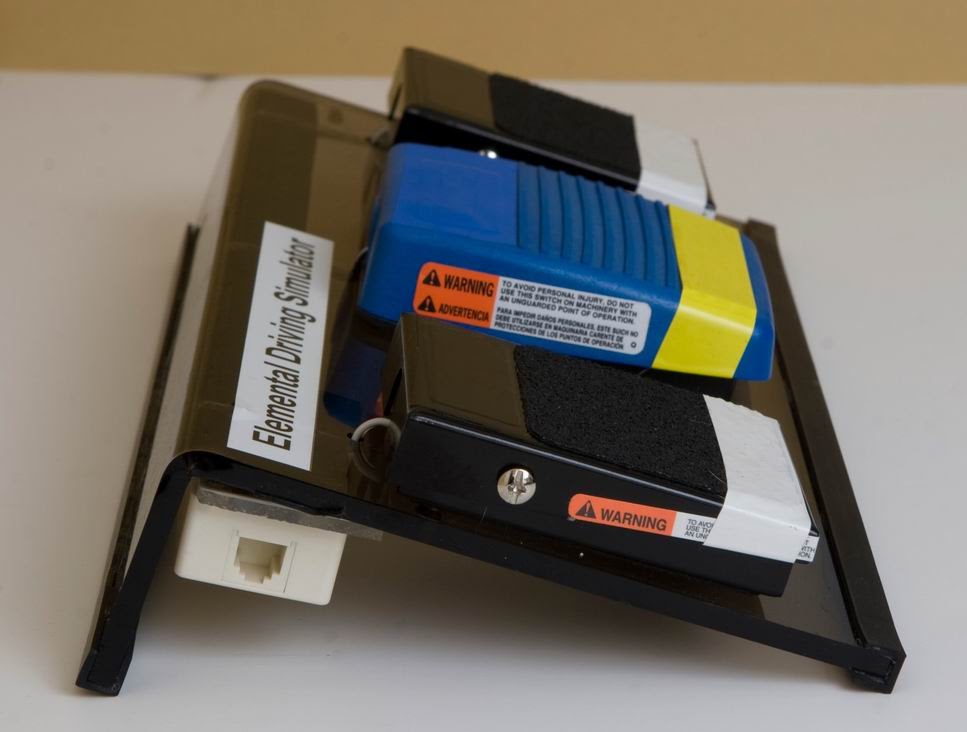 EDS Summary of Results compares actual to self-predicted results: